The Android box has brought about a paradigm shift in the way we consume entertainment. As technology continues to evolve, it's crucial to choose a device that caters to your entertainment needs. The Android box has it all – seamless navigation, high-quality video output, and an extensive selection of games and channels.
With the Android box, you can enjoy unlimited online content without any restrictions, giving you access to the latest releases at your fingertips. One of the best things about the Android box is that it is easy to use and requires no technical knowledge.
Whether you're using it for streaming content or gaming, the Android box delivers a convenient and hassle-free experience. So, if you're looking for a smarter and more intuitive way of entertainment, consider switching to the Android box and diving into a whole new world of entertainment possibilities.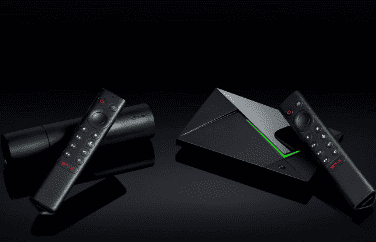 By following these simple steps, you can have your Android box set up for TV and gaming in no time. Happy streaming and gaming!
Following those straightforward instructions, you'll have your Android box configured for both TV and gaming quickly. You'll be able to stream your favorite movies and TV shows, as well as play games on the big screen. Get ready for an ultimate entertainment experience, without any hassle or delays. Enjoy endless hours of streaming and gaming with your newly set-up Android box.
1 Connect Your Android box
Setting up an Android box for TV and gaming is a quick and easy process. First, connect the Android box to your TV using an HDMI cable. Make sure your TV is turned on and set to the correct HDMI input channel.
Then, connect the Android box to your home internet using an Ethernet cable or Wi-Fi. Once connected, use the remote to navigate to the Google Play Store and download any gaming or streaming apps you want.
To optimize performance, make sure your Android box is connected to a fast and stable internet connection. Additionally, consider using a wireless gaming controller for the best gaming experience.
The first step after opening the box is to connect the appropriate wires. It requires electricity and an HDMI connection, which are the two essential connectors. Additionally, several of its products have LAN/Ethernet ports for a dependable internet connection. All three will be covered, beginning with the power connection.
Power
This is the simplest one to set up. The package ought to come with the power cable. Just connect it to a nearby power outlet after plugging it into the AC port. 

HDMI
Once the device is operational, an HDMI cable needs to be used to link it to the TV. These gadgets typically come with a free HDMI cable. If it doesn't come with the box, you can easily purchase a trustworthy, reasonable one from Amazon as an alternative. 
You'll need an HDMI cable that is long enough to reach from your Android Box to the TV. Make sure your HDMI cable is long enough before deciding whether to place the box underneath your TV or farther away.
Ethernet
Ethernet is the final connection to make. Depending on the Android box you purchase, this may only apply to some of them. By setting up Ethernet, you can guarantee that your box obtains the most reliable Internet connection, which is perfect for demanding applications like 4K streaming.
Having said that, an ethernet cable is what you need for this. You'll require a cable long enough to link your Wi-Fi network to the Android box, similar to the HDMI cable. If you don't already have one, getting one online is simple. To be more future-proof, we advise getting a cable with at least Cat 5e.
Just connect each end of the Ethernet wire to the appropriate ports, just like the HDMI connection. You can accomplish this by carefully inserting the Ethernet cable into the proper port. The majority of the time, this should be rather simple.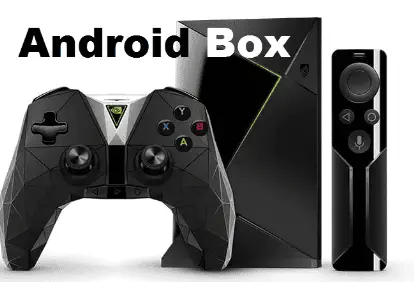 2 Pairing The Android Box Remote
The following step is to pair your remote control with Android Box. Although the majority of Android Box devices come with remote controls by default, these sometimes have limited functionality and are somewhat basic. Because of this, you might want to consider purchasing an aftermarket remote control.
Here's how to set it up whether you're using the built-in remote or an Android box remote from a third party. To start with, you'll need batteries that work. To find out what kind of batteries are required, consult the user guide for the remote or the Android Box. 
Once the batteries are in, you may use the remote to switch on the Android Box. The setup process will thereafter be guided by on-screen directions. Your remote should seamlessly connect with your Android Box if you just follow the instructions.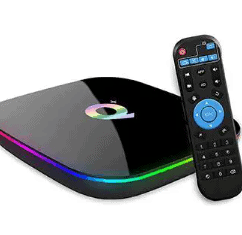 3 Choosing Your Network
The next step is to link your Android Box to the internet. Typically, this step is already there when you first configure the Android Box remote. Some gadgets, however, don't adhere to this procedure and demand that you manually select a network.
In that case, selecting a network under Settings should be simple. Select Network from the Settings menu. Depending on your connection, you should select either Ethernet or Wi-Fi under this area. Once you've chosen the network you wish to connect to, you may start using it.
4 Signing In With Google
Your Android Box is currently on the verge of being operational. The final step is to sign in using your Google account. You can do this to sync data across apps like YouTube, including watch data. Additionally, if Google Assistant is a feature, you can utilize it on your Android Box. You can also download more apps for free from the Google Play Store.
This often happens as part of the remote setup procedure. If not, you may also configure it under Settings. It's okay to skip this step if you're a little concerned about privacy, though. Instead, you can set up a unique Google account for this Android machine that isn't connected to your existing one.
What Android Box Can Do & How To Use It
An Android Box can be used for a variety of entertaining activities. You may play games, watch YouTube videos, and stream your favorite television shows. Here is a brief tutorial on how to use it because, when you're first starting out, it might be intimidating.
Connectivity
Your Android Box can be connected to various devices in a variety of ways. For instance, you can mirror your mobile device's screen onto your Android Box using Chromecast. To achieve this, download the Google Home app and choose your Android Box as the screen-casting device. Just make sure they are both accessible on the same network. 
The USB ports can also be used to connect peripherals like mouse, keyboards, controllers, etc. Finally, you can choose a wireless connection rather than a USB connection if your Android Box has Bluetooth. Then, you may connect a Bluetooth keyboard, mouse, or even your phone or laptop to use it for file transfers.
Home Screen & Navigation
When you boot up your Android Box for the first time, you'll be greeted with a home screen. This usually includes all your apps, potential app downloads, and rows of recommended content from existing apps. It also features additional menus for settings, searches, input, and more, depending on the brand. 
You can navigate to all these different options right on your home screen anytime. Just use your remote's navigator (usually through arrow keys) to select an app or setting. If you want to go back from an app to home, just press the Home button on your remote.
Alternatively, you can also skip flipping through apps and the home screen by using Google Assistant. Just say "OK Google" or hit the Google Assistant button (if available) on your remote. Then, you can use your voice to ask Google to perform an action, open apps, or play content.
Streaming Content
Usually, Android box devices will have a couple of pre-installed streaming apps. This can include Netflix, Amazon Prime Video, Disney Plus, Hulu, and more. If your streaming app of choice isn't pre-installed, just head to the Google Play Store to download them.
To do this, select the Apps option from the Home Screen. Then, click on Get more apps with the Google Play icon. From here, you can search for the app you want and hit Install. Afterward, all you need to do is wait for it to finish, launch the app, and log in.
Apps & Games
Of course, the Google Play Store also offers a wide variety of additional apps. They are not just found in video streaming services. Apps like Spotify, weather apps, browsers, and others are available. You may also download a variety of games using your Google account from the Google Play Store.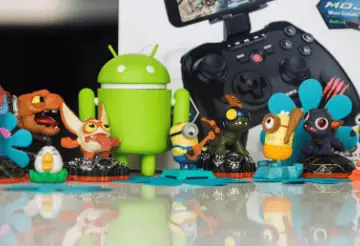 Home Screen & Navigation
A home screen will be displayed when your Android Box initially starts up. All of your installed apps, available app downloads, and columns of app-recommended material are typically included here. Depending on the manufacturer, there are more menus for settings, searches, input, and other things. 
Right on your home screen, you have access to all of these options at any moment. To choose an app or option, simply use the remote's navigator (often the arrow keys). Simply click your remote's Home button to return home after leaving an app.
Instead, you can use Google Assistant to avoid scrolling between apps and the home screen. Say "OK Google" or press the Google Assistant button (if available).
Conclusion
Convenient Android Box devices can connect conventional TVs to smart TVs. Without using a laptop, you may stream material from Netflix, YouTube, and other websites. They are primarily transportable, simple to put up, and simple to use. You may access all of your favorite stuff in a single, compact package by simply plugging one in.

Please let me know in the comment section, which method resolved your error in the eBay app. Do check out how to fix eBay app Error.
Cheers!😎