Train Simulator is one of the favorite gaming niche great fanbase and is actually engaging and fun to play. There are several types of Train Simulators available on Android.
There are many modes in Train Simulator games that feature intuitive, easy to operate interface and play career mode to reach higher levels and unlock new trains and routes.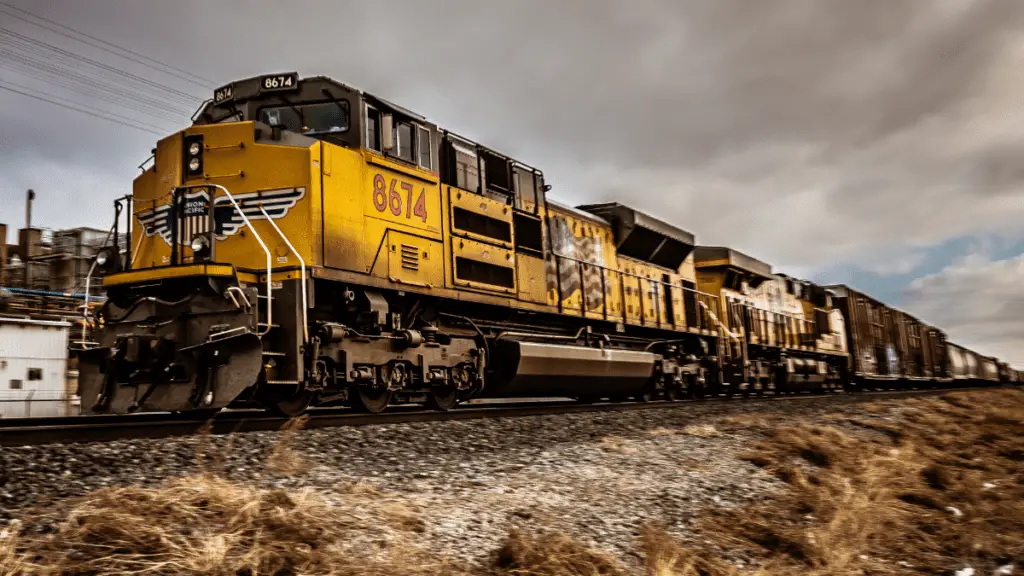 You will have full control to build a Train organization and transport equipment or else, you can build your train by customizing it as per your imagination attributing every minute details.
We have listed down the Best Train Simulator Games On Android, which will enhance the gaming experience for Train lovers.
These Are The Best Train Simulator Games For Android
These locomotives have been authentically designed and recreated with maximum attention to detail. Featuring a richly detailed environment, an intuitive, easy-to-use, made for a mobile interface, the game lets users drive some of the most famous and popular trains in the world.
1.

Euro Train Simulator 2
Euro Train Simulator 2 is one of the first mobile Train Simulator to feature officially licensed actual trains from German train operator Deutsche Bahn.
It allows you to customize the gaming conditions as per your imagination. The game allows you to change the Payloads, camera angle, passenger area, trains, stations, and weather systems.
It features all the major stations from Germany to France and official DB licensed trains with the world-famous ICE3, DB142, and a range of freight trains.
The more you play the game, the more you earn the gold and gems and unlock the achievements. The earned gold can buy engine parts and you can assemble a special engine with our Engine Builder and you get to drive it in Custom Made.
A detailed Driver Cab Control view shows fully functional levers and switches. Taken care of every minute detail, you can experience a hyper-realistic dynamic weather system with incredible night detail and shadow.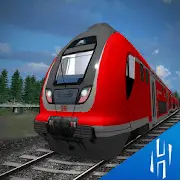 2.

Pocket Trains
This is one of the oldest and popular Train games available on the Google play store. Pocket Trains app is like a fun train ride for free while experiencing the Train journey.
In this, you can trade the engines and fuel parts with friends and complete the daily events to unlock the special edition trains. You can manage the growth of the railroad by hauling cargo and earning revenue.
The app interface comes with Retro graphics, but the rest of the game is quite popular and fun to play. It allows you to become a global railroad tycoon and build your own transportation rail network.
As you open more train creates, you will unlock better train sets. You should start with Steamers, then it'll go to Express (set), Standard (set), Zepher (set), Freighter Set.
This is a well-polished simulation, which is a perfect mix and strategy and time-management.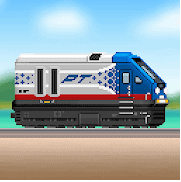 3.

Train Sim
Train Sim is the Train simulator with more than 25M downloads and offers you over 50 trains to explore. It offers the best in class realistic 3D graphics which really take you in a direction of realism.
You will have access to over 50+ realistic 3D trains and 40+ train car types to use in the game with over 11 realistic 3D environments.
Children often like train Sim and always loved by train enthusiast folks as it offers you to live the experience of your favorite train to set up in your preferred environment.
The simulator allows you to build a customized environment, and each environment suggests a train type that is appropriate for the terrain's specifics. You can also change the train and its carriage cars while you are playing.
As you make progress in the game, you will see the list of achievements you have unlocked and how many more points you need to unlock the next achievement.
If you are searching for a train game for your kids or for yourself, Train Sim is obviously something you should seek for.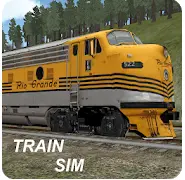 4.

Subway Train Simulator
Subway Train Simulator is the 3D game controlling a high-speed underground bullet train. It is one of the best railroad games with the autopilot.
In the Subway Train Simulator, you will start your journey as a Subway driver that allows you to explore the professional side of driving any subway trains. As you progress in the game, you can build your own collection of trains.
Train games offer you to feel like a typical passenger train driver and to explore various train station routes on the metro map. You can customize the among the 4 subway trains and discover a metro map with intricate train controller routes and visit each train station.
As you play along, you will collect authority points and get a promotion to unlock more metro rail routes and trains. Subway Train Simulator trains you to be very careful to avoid train accidents and use metro express warning signal when necessary.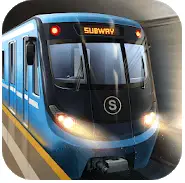 5.

HMMSIM 2 – Train Simulator
HMMSIM 2 is the Train simulator app with on-point graphics, customization option, new maps, new gaming modes and special added features.
It functions as a total package of fun with upgraded performance in BVE Add-On operation. The simulator also includes the animation file and Doppler sound.
HMMSIM 2 ranks among the most played train games in 2020 free download. It has the sleekest user interface, which includes basic routes based on Seoul Subway Line 2 and Line 7.
This simulator game on android helps you to feel and understand the experience of metro operations. It notifies you about the maximum speed to control it as the station approaches.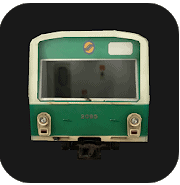 6.

Impossible Euro Train Simulator
As the name suggests, Impossible Euro Train Simulator is the train simulator game with advanced graphics and the best interface for enhancing your gaming experience.
In this game, you will perform stunts like the GT racing cars game with the long-speed bullet trains. Impossible Euro Train Simulator gives you the train racing experience on railroads.
This unfeasible driving rail tracks game will give you a special feel of competition and stunts on non-viable subway mega trail tracks, which are placed sky-high, and your prime duty is to pick and drop the passengers.
This game is not any other train simulator, the environment in it like a fantasy land. It seems like you are driving the train on a bridge at a high altitude and it seems like the train is flying in the air.
In the game of a particular track, you complete the picking up passenger transport duty, enjoy the racing subway tracks by dodging the obstacles and perform the impossible tracks driving train stunts and earn the money.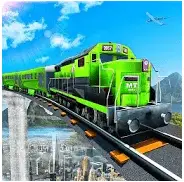 7.

Train Simulator Uphill
Ever had a craving to drive a train and to learn about the train's functionality? You are about to get served. Train Simulator Uphill is the perfect place to learn how to drive the train.
Perform all the tasks in the simulator with challenging mountainous routes, high-quality 3D graphics, amazing camera views, and increasing levels.
You will drive the train in beautiful countries and become a top uphill driver. It comes with all the minute details you see while you are on a train ride like road crossing, mountain view, big cities, and well-constructed stations.
Finish train driving tasks on the rail tracks and carry passengers to their destinations in this train driving simulator game.
This game also has a Mini-Game Included in it. It's a very addictive game on train puzzles. If you are a Puzzle and train fan, then this game is a perfect suit for you.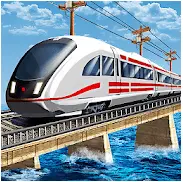 8.

City Train Driver Simulator
City Train Driver Simulator is one of the best train simulators which will enliven your soul and you will forget about other similar train driving games and railway station games. This is the only rail simulator that totally grasps incredibly smooth 3D engine effects and features.
It offers a multi-player feature in which you can enjoy the racing experience with your friends and get on top of the leaderboard. The game test's your driving theory in the passenger train simulator game.
The simulator also examines your professional abilities to drive through realistic scenes and open railway tracks in railway station games. As you approach the city, you need to take special care of the trucks, buses, and cars as they can appear suddenly on the rail track.
Collect the passengers from terminals, drive and manage your train completely with contemporary 3D graphics. The role of a train driver has never been so smooth, keep going and enjoy the gameplay with simple controls.
It's a perfect combination to have fun for both adults & kids who are fond of trains & other adventurous vehicle trips.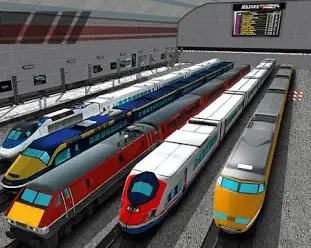 9.

Train and Rail Yard Simulator
Train and rail yard simulator lets you go down into the boots of a train engineer. Rise to a cab of a dynamic locomotive and transport merchandise cars to various yards around the map.
Split and construct your trains by coupling and decoupling rail cars and engines. Operate railroad switches to navigate your trains around yards and through junctions.
It comes with tons of unique features like corking railroad switches, different maps and game modes, including missions and free roam mode, coupling, and decoupling of rail cars and locomotives.
You can play the train simulator online and offline. You can also enjoy the view from different angles to enhance your gaming experience. They have added new passenger stem engines to the game in the recent update.
Basically, simple train simulator featuring all the train driving equipment's with overall good virtual train riding wisdom.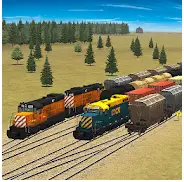 Bonus App
When you visit TechMeRight, you always get bonus tips and tricks and some bonus information that you are looking for.
Train Go
Train Go is the Railway Simulator, which is specially designed for kids to grow their imagination and to fill their souls with the happiness of riding a train.
This app is full of trees, buildings, mountains, and nature. You can build the rail tracks right from scratch and also decide the path of the railroads. You can also add the other elements besides your rail tracks and make your rail journey more delightful.
It's just the perfect app for your kids to learn and grow. Easy to operate and simple steps of drag and drop to move forward in the game and accomplish the achievements.
Create a train with elevated rails, forking rails as you want. Create a track for your favorite train or bullet train and improve your vision and creativity. Great fun to run a train on a railway you created, and a great sense of accomplishment!
After building the track, click on the "Put Train" switch and pick a train. You can add and delete trains and adjust the running direction of the trains. After you are done, tap the Start Train button to run the train.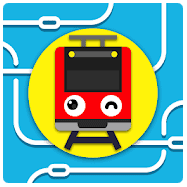 Conclusion
These were a few of the best Train Simulator available on the Play store for free. Download and explore them all and let us know in the comment section about your favorite game.
You can also read – Best Racing Games for Android
If we missed any great train simulator games, please tell us about them in the comments!
Cheers!😁