Are you looking to improve your digital art? Leonardo AI is the only option! We go over all you need to know about this potent AI art generator in this post, including what it is, how to access it, and the breathtaking visuals its ai art models can produce.
We also explore how Leonardo AI is being used by well-known AI art models like DreamShaper 3.2, RPG 4.0, and Spirit Creature to produce cutting-edge AI visuals. And if you're wondering if Leonardo AI is free, we have all the information you need.
But that's not all; we also examine the fascinating elements, such as inpainting and out-painting, prompt generation, and AI stance, that set Leonardo AI apart from the competition. Anyone can start making beautiful photographs with its simple interface and straightforward style in no time.
Through training on a sizable dataset that combines both text and images, the model learns to create connections between words and associated visual representations.
Making use of Leonardo AI is easy. Users describe the desired image in writing, and the platform generates several image alternatives that match the description. Then users can pick their best image and download it for later use.
Don't miss out on this in-depth guide to Leonardo AI if you're eager to advance your digital art.
What Is Leonardo AI
The next-generation AI Leonardo opens up endless possibilities based on your creativity. It helps users to create graphics and artwork based on language instructions that they supply. Leonardo AI differentiates from other AI solutions like Midjourney due to its distinctive features and user-friendly design. Although Leonardo AI and Midjourney can be compared, our discussion will be on how to use Leonardo AI.
The AI art models used by Leonardo.ai produce a variety of AI images. Each of these AI art models has its own art style that it uses to create AI designs. You can use these incredible models to give your imagination the best possible look that it deserves, and you can become famous with it, if you choose a specific ai art model for your imaginative image but you also want to try some other different styles on your output image. For the greatest results, you can experiment with various model types on a single image to determine which model best captures your imaginative creativity.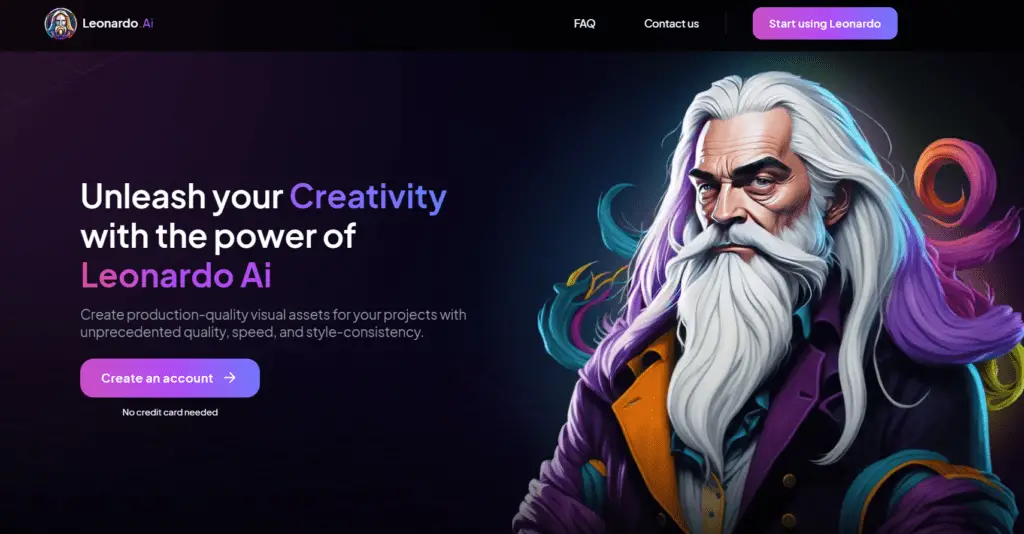 How To Login To Leonardo AI
1. Visit the Leonardo AI website and select "Get Early Access" to begin the procedure.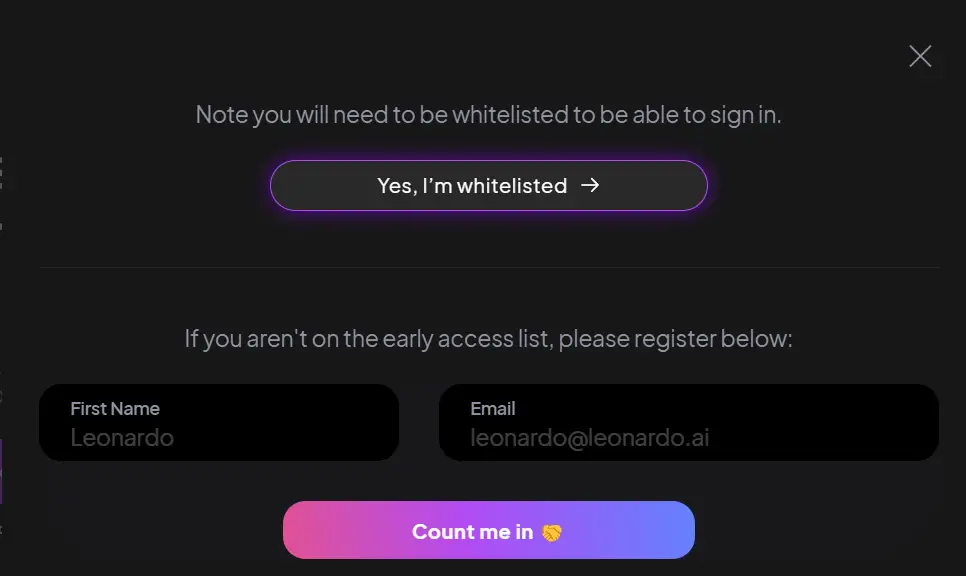 2. Give Leonardo AI the email address you want to use to log in and join their Discord community.
3. Launch a web browser, go to the Leonardo AI Discord, and sign up
4. After connecting to the server, look for the "getting-started" channel in the list of accessible channels on the Discord interface's left side.
5. Select the language of your choice from the "getting-started" channel. Select the appropriate language-specific channel by clicking on it.
6. Go to the "priority-early-access" channel, which is also included in the channel directory, after joining the language-specific channel.
7. The "priority-early-access" channel also contains the form for whitelisting. Within the channel, it might be pinned or posted as a message.
8. Open the whitelisting form and fill it up with the required data as well as the email address where you want to receive Leonardo AI's newsletter updates, be sure to input it.
9. Keep a look out for a communication from Leonardo AI in your specified email account. You will be directed to a login screen if you follow the directions in the email. To register for a Leonardo AI account, click "Sign up".
10. After successfully logging in for the first time, Leonardo.ai's home screen will be displayed to you.
You may now begin using Leonardo AI to make your imaginative visions a reality!
How To Use Leonardo AI
Through their official website, Leonardo AI is freely accessible. To make an account first, adhere to these instructions:
Go to the app Leonardo.ai.
Select "Login to Leonardo.AI."
Sign in with your Microsoft, Google, or Gmail account.
Choose a username and your areas of interest.
If you are above 18 and okay with NSFW content, turn it on.
Select "Start using Leonardo."
After successfully completing these login procedures, you can now browse Leonardo's AI-generated photographs. You may find the most well-liked photographs from across the world in the Trending area. You can download, alter, and discover more about the prompts that were used to create an image by clicking on it.
How To Generate Images Using Leonardo AI
Here is a short, step-by-step guide for using Leonardo-AI's image generating feature:
1. Log into your account on the Leonardo AI website.
2. The Leonardo AI homepage will appear once you have signed in. On the left side of the page, look for the navigation menu.
3. Find and select the "Featured Models" item in the navigation menu.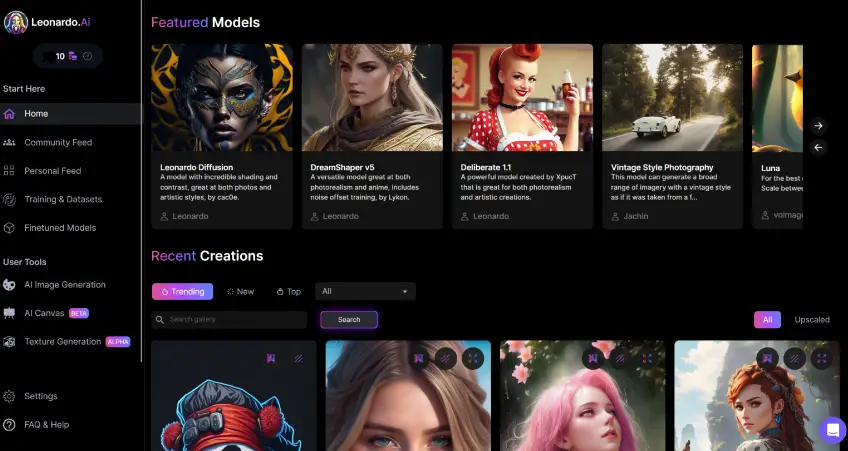 4. A list of models will be shown in the "Featured Models" section. Click on the one that appeals to you to select it. You can select "DreamShaper v5" as an example.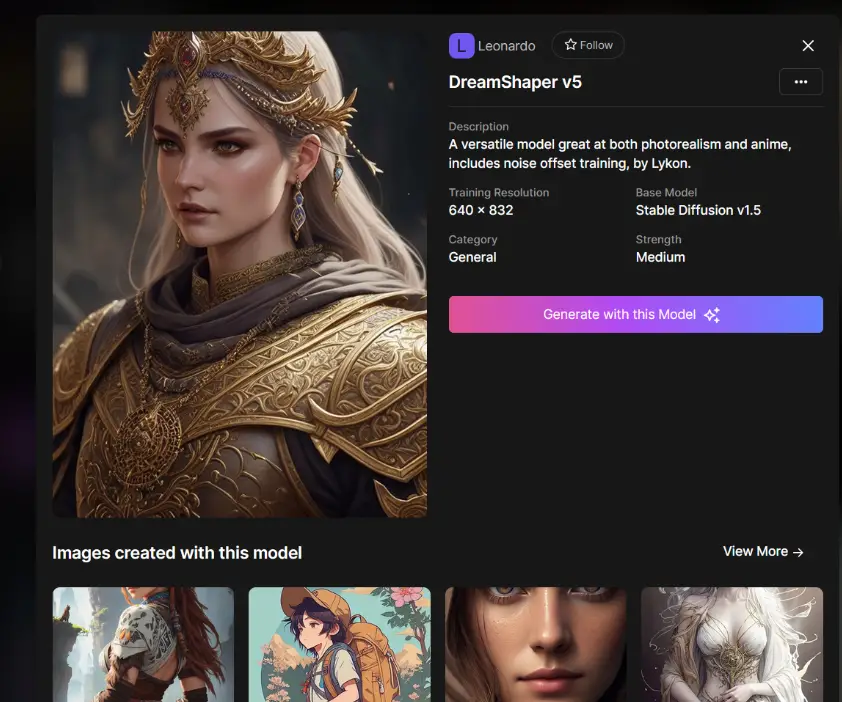 5. A new page will load after you click on the appropriate model. You can choose to "Generate with this Model" on this page. Just click it.
6. You can set the parameters for image generation in the Generation View by performing this operation
7. In the Generation View, you will see various settings and options on the left side of the screen. You can adjust settings such as the number of images to generate, image dimensions, and other advanced options if desired.
8. A text box with the label "Type a prompt" can be found at the top of the page. The text prompt or description for the image you want to generate can be entered here.
9. Scroll down or look for the "Generate" option on the website after entering your suggestion. To start the image generation process, click on it.
10 Leonardo AI will analyze your request and produce the image in accordance with your directions. On the screen, the created image or images will show.
11. After that, by selecting the "Download" button, you may download the image.
How To Use AI Canvas
To combine photos and add backdrops using Leonardo AI's AI Canvas capability, take the following actions:
Access your account by logging in to the Leonardo AI website.
Select "AI Canvas" from the menu.
Upload the photographs you want to merge.
Use the tools on the left side of the screen to adjust the photographs' placement, size, and orientation.
Use the "Background" tool to include a backdrop in the image creation.
Select "Generate" from the menu.
A new image will be produced by Leonardo AI by fusing the supplied photos with the background.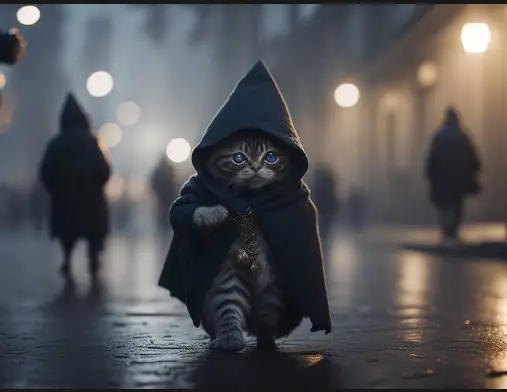 Is Leonardo AI Free?
Commercial application of Leonardo AI is not without cost. However, customers can download a free trial to test the program before signing up for a subscription. The free trial gives you 150 tokens every day, and you can use these tokens to access all software features for a set period of time, or until you've used up all of your tokens.
For making AI art in Leonardo AI, you receive 150 free tokens each day. With these tokens, you can create up to 150 AI-generated images each day.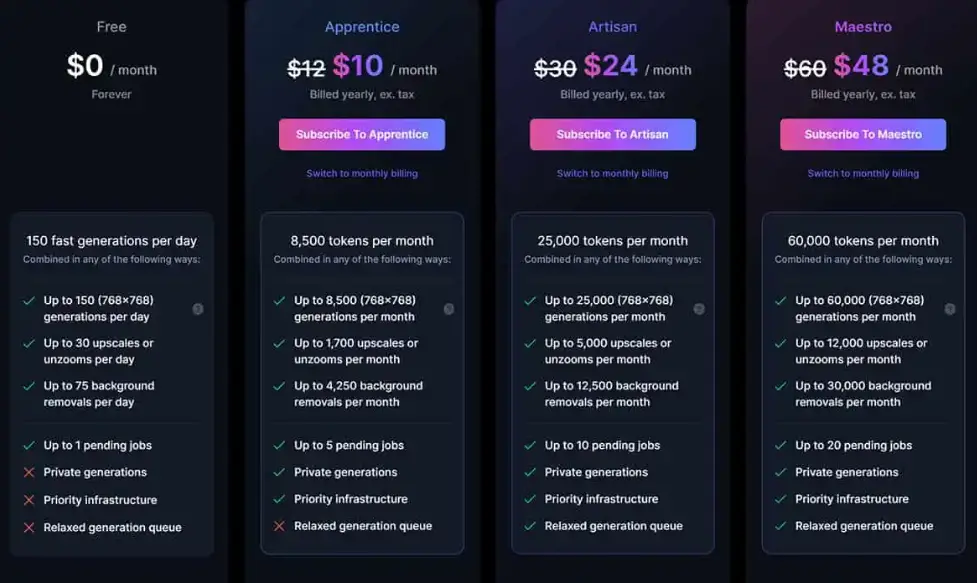 There is a free, feature-constrained version of the software available for personal use. Most of the features of the commercial version are present in the free version. Even while the free edition may include the majority of the more sophisticated features included in the paid version, you already know that it has its limitations.
It is significant to note that the Leonardo AI terms of use prohibit the usage of the free version for commercial endeavours. A premium version subscription is necessary in order to utilise the software for any commercial purposes.
The cost of the paid edition also fluctuates according to the user's particular usage and needs. The Leonardo AI team should be contacted for detailed price information.
Leonardo's Prompt Generation Tool
The quick generation function of Leonardo.ai is one of its distinctive features. The application enables users to produce quick ideas based on a particular term. For instance, the tool will produce four prompt suggestions for the word "potato" if you put it in. Users who are having trouble coming up with ideas for their artwork can really benefit from this tool. It's a straightforward yet useful feature for those times when you're stuck for ideas or just need some motivation. The generate button, which is located next to the proposed request and instantly creates four stunning photographs, is also useful.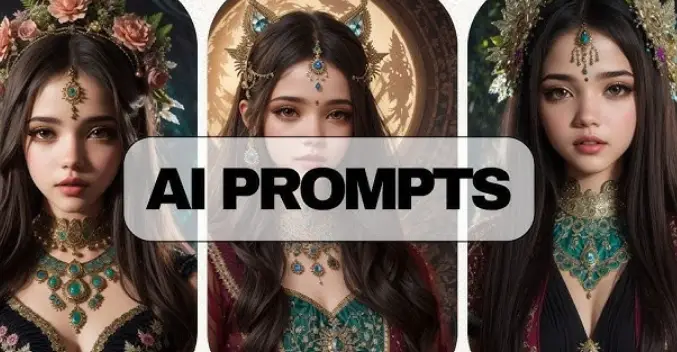 Leonardo VS Midjourney
MidJourney is compared to Leonardo.ai in terms of both design and the visuals it generates. Both programs were effective at creating visually appealing graphics that faithfully represented the brief cues given. However, it was discovered that MidJourney's output had a stronger sense of style and was more visually appealing.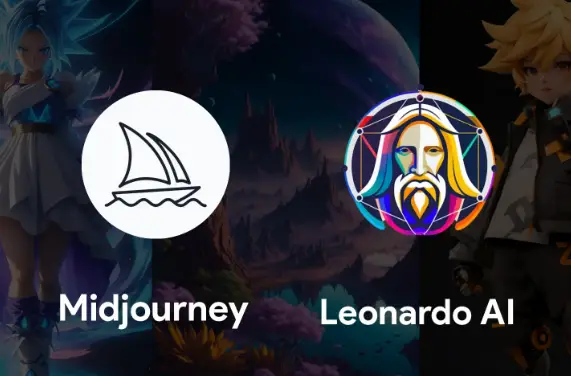 When given more challenging challenges, Leonardo.ai had trouble keeping a consistent aesthetic, which frequently led to disjointed graphics. In spite of having a new seed, a peculiar bug was also noticed where an image created earlier in a session was repeated in a later prompt.
Conclusion
Leonardo.ai "waiting list" can make getting started a little tricky, but once you're in, you'll find a user-friendly interface, a selection of pre-trained models, and the option to build your own unique data sets. In addition, it has an AI canvas for editing and generating art, prompt generation for times when you're stuck for ideas, and the capacity to extend and combine photos.
Leonardo.ai might have a few bugs and have trouble with more complicated prompts than mid-journey, but it's crucial to keep in mind that these two programs have different operating systems and different ways of encouraging users.
Don't be hesitant to embrace change and try something new. With Leonardo.ai, there are countless opportunities to produce incredible artwork. Prepare to get inspired and unleash your creativity!
Do check out the post on Beta Character AI which will help you to create characters that are capable of learning and adapting to user behavior.
Cheers😎