5G is the fifth-generation technology standard for broadband cellular networks and when it comes to using the 5G network on the iPhone; it becomes more exciting!! If you are wondering how to fix your 5G not working on iPhone problem on any 5G-enabled iPhones, then you are at the right place.
Still today there are many users out there who can't get over the 4G network and are still stuck on the 4G LTE network.
The 5G feature provides us with a high level of download and upload speed and when your brand new iPhone doesn't allow connectivity with the 5G network, it annoys us.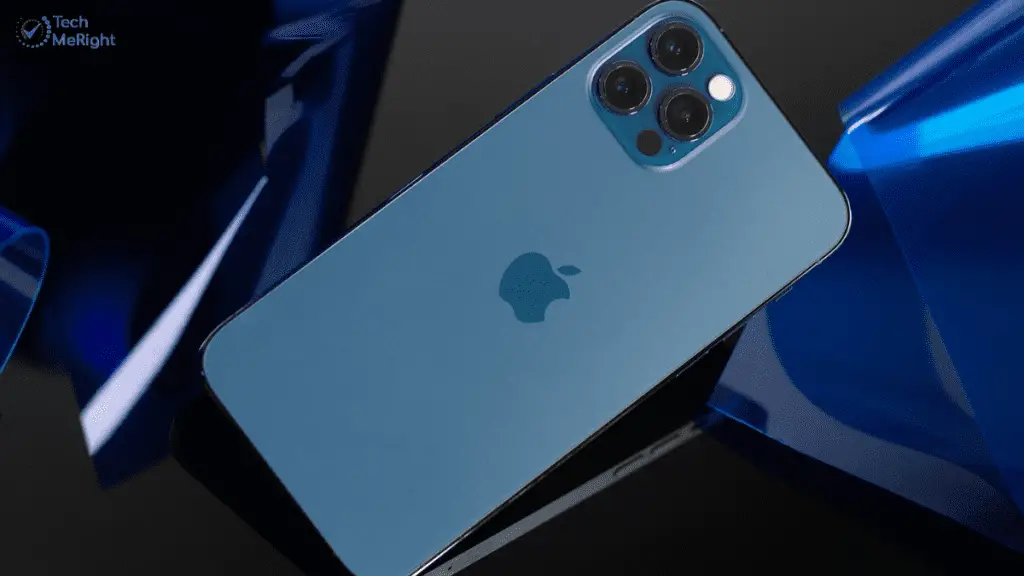 There are many fixes and ideas to troubleshoot the problem before getting to the cell carrier customer support line. Problems may include your iOS setting, cellular network, SIM card, or your wireless plan, etc.
5G Not Working On iPhone – Solution
Here are absolute steps to troubleshoot 5G not working on an iPhone, but remember to check if you can use 5G on your iPhone after every step.
So let's break it down!!
Restart Your Device
One of the basic steps to get started with your 5G connection is to restart, that is, turn your iPhone off and on again.
To restart your iPhone, simply press and hold the Side button or the Volume button of your iPhone and then drag the slider to Power off the iPhone. Wait for a couple of seconds and turn it back on. Now check for your 5G connection.
Does Your Carrier Have 5G Coverage?
 Secondly, a change in your existing plan may be required because there could be a possibility that your carrier may only provide you with 4G LTE and not with 5G coverage.5G can cost you much more than your 4G connection. So get confirmed with your carrier that you are dealing with a 5G connection. You also ensure that 5G network coverage is available in your area. After the confirmation from your carrier, check if 5G is still not working on your iPhone, if it's still not working, then get down to know more fixes.
Check Whether 5G Is Enabled On Your iPhone
Third, you can resolve your issue by checking your iPhones "settings" option. 
Go to the Settings option, then tap on Cellular.
Then select Cellular Data Options.
You will see Voice & Data. Tap on it. Then you will get a list of preferred modes.
Choose '5G Auto' to use a 5G network.
Pick '5G On' to allow the iPhone to keep using 5G even if the network connection is not that great.
Check For iOS Update
Before updating your iPhone, set your device to back up automatically or back up your device manually because the iOS update brings with it brand new features so Apple may need to release software updates as 5G is a new feature on iPhone. Follow the below steps:
1. Click on the "settings" option on your iPhone
2. Then tap on the "General" option
3. You will see an option of "Software update". Click on it
4. If the update is available, then click on "Download and Install"
Turn Airplane Mode On And Back OFF
If still the 5G Not Working On iPhone, then there is a way to use the Airplane mode to fix the 5G Not Working On the iPhone problem.
When the Airplane mode gets activated, it disables your iPhones digital data services like(3G/4G, LTE/5G), Wi-Fi, GPS, and Bluetooth. So when you turn your airplane mode from "off" to "on" you notice that all of your cellular networks are disabled. So here is how you can turn ON your airplane mode.
1. Swipe up from the bottom of your home screen to open the control center
2. You will see an icon of the Airplane in orange color. Click on the icon to turn "on" the Airplane mode.
3. Wait for a while to turn your airplane mode "off" 
Now, look at your network connection. Hopefully, it's working. If not, then check out the next fix.
Eject And Reinsert the SIM Card
This step of "ejecting and reinserting" your iPhone's SIM card will reset its connection to your carrier's network. To eject and reinsert your SIM card, follow the below steps:
There is a SIM tray below the volume buttons on your iPhone
Use a straightened paper clip, or the tool used to eject the SIM card
Then take out the SIM card from your iPhone
Put the tray back in to reset the SIM card
Now see whether you have got the 5G connection. if still you are stuck, then try the next method
Check For A Carrier Update
"Carrier setting update" on iPhone means that your wireless carrier like Verizon, etc., or Apple has released an update with new carrier settings which help your device to connect to your wireless carrier network.
When the carrier settings update is available on your device, you will get a pop-up on your screen. These updates help to improve your iPhone's connection to your carrier's network.
Reset Network Setting
If you still didn't find the solution to your problem after following all the above steps, then try to reset your network settings as the problem could be in your setting. To reset your network settings, follow the below mention steps:
Click on the "Settings" option. In that tap on the "General" option.
Then scroll down and you will find "Transfer or Reset iPhone".
Click on "Reset".
From the list, tap Reset Network settings.
You have to enter your passcode if you have one. Do remember that this will reset all of your paired Bluetooth devices, Wi-Fi, cellular information, and so on. If you are sure you want to proceed, tap Reset Network Setting.
Apple Online Support
You can visit the apple support page, where apple has provided some information for users like you to resolve the 5G Not Working On iPhone issue. Here, you can learn about the 5G options related to Voice and Data mode and also gets a clear picture about 5G requirements.
Bonus Tip – Help From Customer Support Line
Now it's high time to contact your wireless carrier or Apple if you are still stuck with your 5G connection. Apple offers support online or by email.
If you want to take your iPhone to your nearest Apple store, then don't forget to take the appointment before you reach the store, or else you will unnecessarily waste your time waiting there.
Now your 5G works again!!!
Please let me know in the comment section, which method resolved your issue, and don't forget to check out our column on How to Take Scrolling Screenshots on iPhone