Real-time user communication is made possible through ChatGPT plugins, which are software elements that can be loaded on websites or mobile applications. Users can converse with each other, a chatbot, a customer service agent, or a sales agent on these platforms because they are made to provide a seamless and dynamic chat experience.
 Live chat, chatbots, video and audio calls, file sharing, emojis, and other capabilities are just a few of the features that chat plugins can provide. They come in a variety of computer languages, and you can alter their functionality to suit your unique requirements and tastes.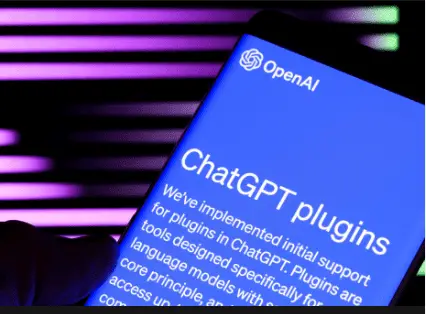 For businesses to promote real-time connection with their clients, chat plugins have become a crucial tool. These software elements help firms offer quick customer care and ultimately improve the customer experience as the need for online communication grows. Chat plugins include chat analytics in addition to the aforementioned features.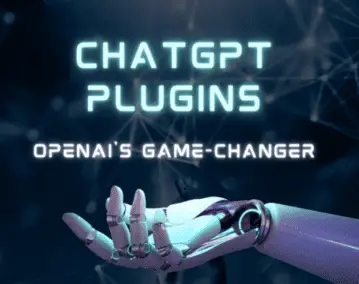 Chat analytics lets organizations monitor and analyze user behavior and offer insights for enhancing customer engagement and interactions. These plugins can be incorporated into a variety of platforms, such as social media platforms, CRM applications, and e-commerce websites, making it simpler for businesses to connect with their clients and offer effective problem-solving options.
How To Use ChatGPT Plugin
You must have a ChatGPT Plus subscription in order to use ChatGPT with plugins enabled. Then you can use advanced features like the GPT-4 language model and ChatGPT's new web-search functionality, as well as have priority access to the chatbot so there is almost never a wait.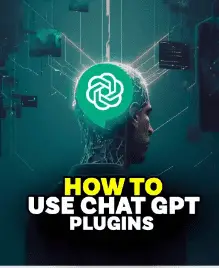 If you want to skip right to the finest, keep an eye out for our picks for plugins below.
AIPRM for ChatGPT
One of the greatest ChatGPT plugins, AIPRM, adds a selection of carefully curated prompt templates so that users can take full advantage of its features. In addition to being user-friendly, it boosts productivity for related jobs like SEO (Search Engine Optimisation), marketing, copywriting, and others by being simple to use.
 AIPRM is a useful tool for people who want to simplify their workflow and spend less time on mundane duties. Users may quickly develop ideas, get inspiration, and access a wealth of knowledge on a variety of topics, thanks to its pre-built prompt templates. 
Download link – AIPRM
Wolfram
The Wolfram ChatGPT plugin is among the best, although some users are put off by its complexity. Users of ChatGPT have access to powerful computational, mathematical, and real-time data using Wolfram, which is powered by advanced data, to find an answer. 
Wolfram isn't just for math; it can also be used to create family trees, analyze music, represent the human body, and a lot more things. It offers real-time, precise time and date updates even more than ChatGPT does. 
Zapier
When you let ChatGPT off the leash, its full potential becomes apparent. You can make ChatGPT perform nearly anything for you by combining its natural language interactions with the more extensive variety of functionality offered by the Zapier plugin.
 It can communicate with any member of your team and can even write a message for you if you connect it to your Slack account. Emails can be sent to you if you are connected to your Gmail. Have it analyze the data for you and produce some intriguing findings.
The only drawback is that in order to use Zapier to its full potential, you must pay. Do your study before purchasing, even though it might be worthwhile for you.
Instacart
ChatGPT is excellent at making recipe recommendations, and it can do so based on an ingredient list. By enabling you to place food orders from the main Instacart service page, the Instacart plugin brings it to a logical conclusion. When assembling a dinner using ChatGPT's assistance, if you run out of an ingredient, the Instacart plugin can make it incredibly simple to purchase the missing item without visiting another website or service.
Expedia
Expedia has all the information you need to book a trip. The ChatGPT plugin has the ability to check travel costs, accommodations, and nearby activities in response to a number of follow-up inquiries. 
The chatbot uses current information, computational calculations, and a number of search parameters to create suggestions that are specific to the user's travel preferences. As users change their options, such as their preferred conveniences and departure times, the recommendations adjust automatically.
Speak
"Speak" has the potential to be among the best ChatGPT plugins available if you're a language geek. The add-on Speak teaches you how to speak fluently in a variety of languages, living true to its name. Speak now functions as a person's personal language trainer.
Speak is a tool that aids in verb conjugations, delicate grammar, and more in addition to translation. Start by putting your language-related query into the ChatGPT plugin to receive a very immediate response.
OpenTable
For making reservations at restaurants while traveling, the OpenTable ChatGPT plugin is excellent. The time and effort needed to schedule meetings will be lessened with the help of this ChatGPT add-on. Therefore, you simply need to give ChatGPT the date, time, place, and total number of participants.
 The plugin processes the data and then proposes nearby restaurants. The links provided by the plugin take users directly to forms with their information filled in, making it one of the best ChatGPT plugins for quickly and conveniently reserving tables at restaurants.
Code interpreter
Unfortunately, access to this one is a little difficult because, as of the time of writing, OpenAI had only made it available to a small number of ChatGPT Plus subscribers. However, you should try it if you have it.
 You can upload files to ChatGPT (and download them later) using the Code Interpreter, and you can also execute Python programs directly from a ChatGPT chat. As a result, ChatGPT can produce practically whatever you ask it to, from straightforward video editors to performing data analysis on a variety of data. After then, you can refine it with the ChatBot.
Bing Search
When you hover your mouse on GPT-4, you can see this plugin right next to the plugins module even though it isn't included in the ChatGPT plugins menu. If you choose it, you can ask it to conduct research for you by conducting repeated web searches or to answer questions from more recent times in order to supplement its knowledge base. You can keep track of all your ChatGPT conversations in one location without having to go to the Bing website, which can be a really time-saving tool.

Please let me know in the comment section, which method resolved your error in the eBay app. Do check out how to fix eBay app Error.
Cheers!😎