AI voice generators use neural networks and deep learning algorithms to produce speech that is realistic and natural-sounding. They are becoming a more widely used tool for producing voiceovers in a variety of applications.
These computer programmers transform the written text into human-sounding speech that can be altered to seem younger, older, or more accented. They are commonly used to make voiceovers for audiobooks, videos, and virtual assistants due to their capacity to produce realistic voice simulations.
When you hear the word artificial intelligence (AI), you might immediately picture self-driving cars, robots, ChatGPT or other AI chatbots, or even visuals that have been produced in a lab. But it's also critical to go beyond AI's outputs and comprehend how the technology functions as well as its implications for current and future generations.
"Artificial intelligence" (AI) term was first used in the 1950s, to describe a machine's capacity to carry out tasks that previously required human intelligence. A very broad concept that has been upscaled and grown as a result of years of research and development in technology.
Text To Speech(TTS) generators are employed in a range of contexts, such as voiceover by companies and creators, as well as an assistive tool for those with learning disabilities. These generators are also commonly utilised in a variety of other fields, such as audiobooks, branding, animation, and gaming. Furthermore, because of quick advances in the industry, the technology no longer needs a lot of speech samples or even specialised tools to work well. 
There are several excellent text-to-speech software programmes available, and each one has a special set of features and uses.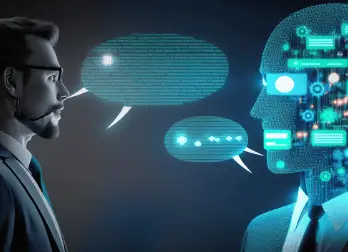 Here are some of the best AI Voice Generators we have found for you!
LOVO
You-friendly platform LOVO is renowned for its power and efficiency and produces sounds that sound like human speech. It has created a wide variety of voices for several industries, including entertainment, education, gaming, documentary, and journalism by improving its voice synthesis models.
Due to the widespread media coverage that resulted from this, LOVO is now recognised as a pioneer in the field of revolutionary voice synthesis.
Genny, a cutting-edge AI voice generator with text-to-speech and video editing features, was just released by LOVO. 
With Genny, you may select from more than 500 AI voices in more than 150 languages and 20+ moods. Voices have a realistic, human-like quality and are of a professional calibre. You may fine-tune your voice and give it the sound you want by using the pronunciation editor, emphasis, speed control, and pitch control.  
Look for LOVO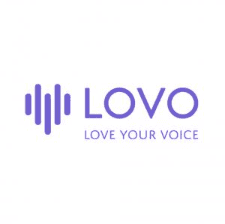 Listnr
Listnr is a voice generator driven by AI that offers some of the highest-calibre AI voices available. You may generate voiceovers for a variety of applications, including online courses, explainer videos, and commercials, thanks to Listnr's extensive voice collection.
Each listener's routine and preferences are taken into account while creating a Listnr playlist. It's a fantastic tool for podcast production, administration, and distribution as well. Listnr can assist you in monetizing your work with advertising, regardless of whether you are a freelance or commercial podcaster.
 The AI voice generation tool may be used to convert and distribute audio with commercial broadcasting rights on the biggest platforms in the world, including Spotify, Apple, and Google Podcasts. Listnr supports more than 17 languages for podcasts, and the AI technology can translate blog entries into a variety of tongues and dialects.
By giving customers the choice to read-listen and watch-listen, Listnr also aids in enhancing conversation rates.
Look for Listnr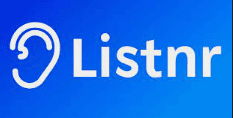 Synthesys
You may create AI-generated audio content, AI-generated video content, AI-generated digital art, and even AI avatars using the Synthesys line of tools. Consider using Synthesys if you're interested in producing video material without being seen on camera.
You may create AI-generated videos using their library of digital avatars in addition to receiving AI voices in over 140 languages, containing a large selection of 254 voices.
You may easily explore a list of voice actors to choose the best one for your project thanks to their user-friendly AI generation interface. You can combine audio files, improve pronunciation, and add word substitutes for symbols, words, or numbers.
This platform is at the forefront of creating algorithms for videos with text-to-voiceover and for usage in advertising. Imagine having a natural human voice available to improve your website explainer films or product tutorials in a matter of minutes. With the help of Synthesys Text-to-Video (TTV) and Text-to-Speech (TTS) technologies, your script may be turned into engaging media presentations.
Look for Synthesys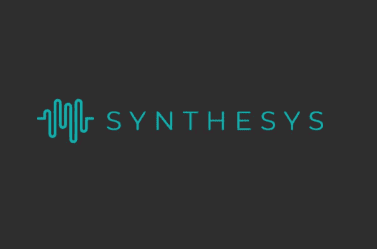 Respeecher
A specialised voice generator that concentrates on voice copying is called Respeecher. It is a technology that makes a speech that is almost exactly like the actual speaker, making it a great tool for game designers, filmmakers, and other content producers.
Respeecher produces flawlessly accurate synthetic sounds that are very similar to real voices. They accurately capture every minute detail and expression included in the original speech pattern, enabling content changes to be made during the creative process without having to record the real voice again.
The voices that were artificially manufactured are an exact match in terms of quality. The voices that were digitally reproduced accurately reflect every detail and emotion from the original speech pattern. Without the effort of redoing the original voiceover, change the content while the creative process is still ongoing.
For Disney+'s The Mandalorian, Respeecher created a voice for a younger Luke Skywalker using voice-synthesis technology. Patients with speech impairments have also found their voices returning thanks to it.
Look for Respeecher

Speechify
Text can be turned into high-quality, natural-sounding audio using the programme Speechify. It has a number of capabilities, including the ability to change the voice's speed and select from a variety of dialects and voices.
Speechify may also highlight the text while it is being read if you would prefer a visual component. It has a web-based interface and is available as an Android and Apple smartphone app.
Speechify, which enables the import of documents from many sources, is especially well-liked by educators. You can submit a photo with text in it and have Speechify read it back in addition to reading PDFs, emails, and eBooks.
Overall, Speechify is an easy and powerful AI tool for creating voices, reading text, and listening to it.
Look for Speechify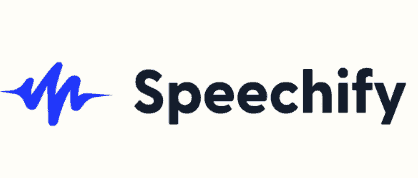 Please let me know in the comment section, which tool suited your requirement the most.
Do check out the best How To Fix eBay App Error.
Cheers!